In 2020, COVID-19 changed our lives and future beyond our wildest imaginations. After an enforced lockdown, you may have lost your regular job. You are now cooped up at your home with idle hands or simply looking for one more way to earn a buck.
Now that SHTF, we could all use some out of box thinking. Many people started looking for new and innovative ways to work. One of them, surely, finding an online customer support job.
Needless to say, businesses have always looked for new ways to cut costs and increase productivity. Interestingly, global telecommunications firm Telenor saw a productivity spike during the switch to online working during the coronavirus lockdown.
One prevalent way companies are forced to do business now is — online. This opens a whole new world of possibilities. Like never before, remote working helps companies build a global clientele, offer their services 24/7, manage and control their own social media.
Why not use modern technology when it is all around us, easy and readily accessible to use? Everybody I know owns a smartphone or a computer with internet access. We all have experience in chatting with our friends. We are all used to looking for online help.
If you don't like talking over the phone or are concerned with privacy, plenty of companies are looking for people like you and me to be their online representatives. So, embrace your new online persona and join the club. Learn all about different types of online customer support jobs, who, how, where, pros, cons, dos and don'ts.
History of Online Chats
The 1970s were revolutionary in re-imagining how we work. Technologies flourished, the idea of telecommuting was made possible and along with it – came new possibilities.
The first online chat system was invented at the University of Illinois. In the 1980s chat platforms were popular among students.
Now, stay at home workers use these platforms to make a living. Chatting from home became a legitimate full-time job — for some as online customer representatives, for others just to chat.
What online customer support jobs are there?
There are two main subgroups of online customer support jobs: business support service and chatting to strangers.
Business support service is actually customer support service and includes jobs that are more like typical 9 to 5 office work:
Customer service representative — answer different customer inquiries via online chat communications, phone, and emails.
Sales representative — helping customers with buying options, explaining products, promotional deals, driving sales.
Tech support agent — help with technical hardware and software questions, internet connectivity, order status, billing.
Social media moderator — take part in online conversations on behalf of the brand, help maintain a positive presence on social media, and update content on social platforms. You will consult with followers or fans, depending on the company.
Expert help —you answer questions online that are related to your field or industry, for example, a medical or tax advisor. You may get hired to work as a professional consultant, a coach, a tutor, a psychic, etc.
Note that they don't include a virtual assistant, because a VA can perform a wider range of tasks like making appointments, ordering supplies, or managing social media accounts.
Chatting to strangers
Covers two categories:
Chat to lonely people — chat with users you want to chat with and talk about the things you want to discuss. There is no flirting or nudity. For women only.
Chat and flirt — text men online. There is no nudity. For fun women only.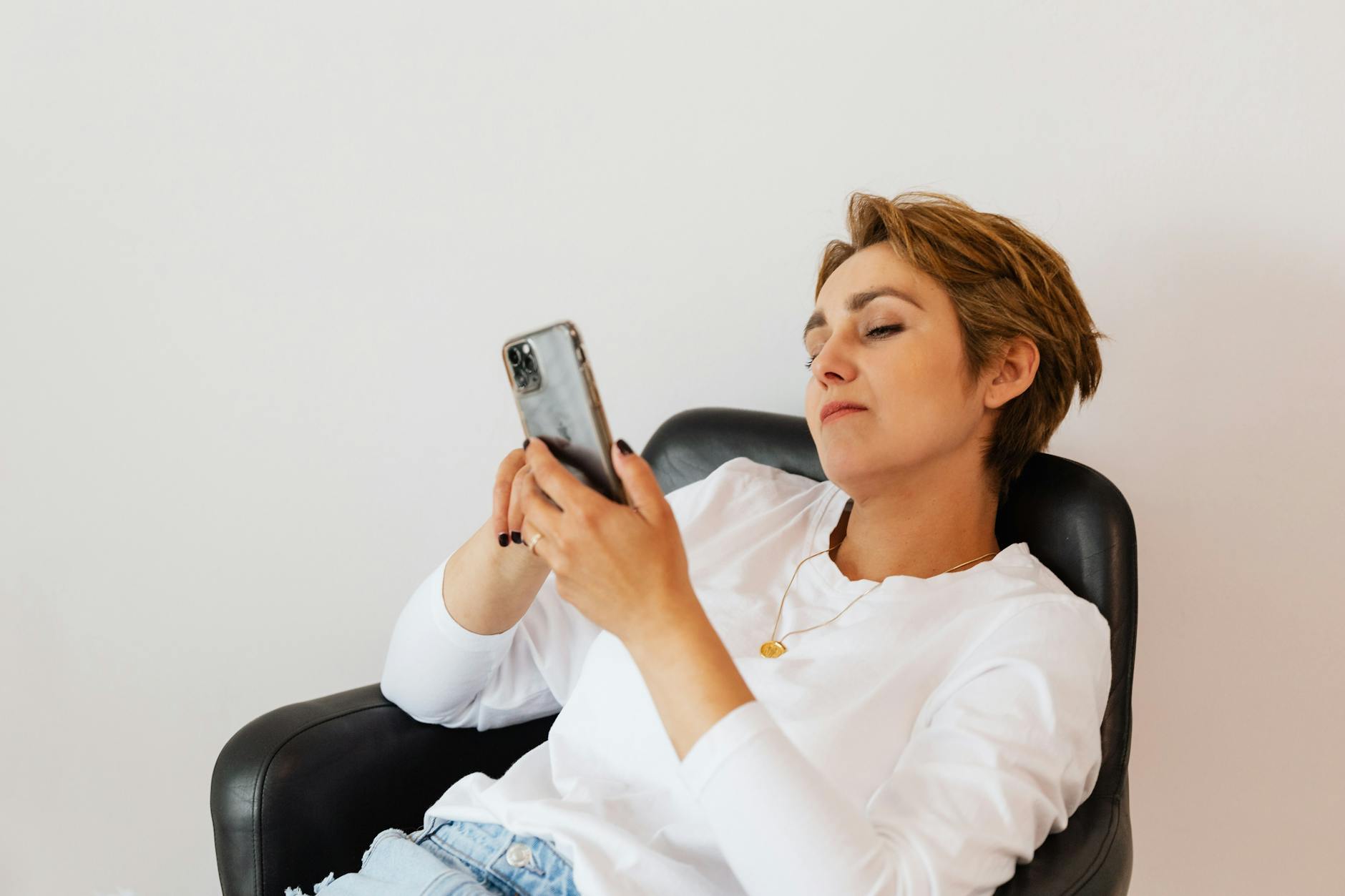 Who can work as online customer support?
Almost anybody. You do have to be at least 18 years old. Students, working professionals, housewives, travelers, parents with small children, and their retired parents are all welcome to take advantage of these great job opportunities.
It allows travelers and people "on the go" to work. Also, people with disabilities find employment easier, as do people from developing countries. A famous example are many outsourced call centers in India.
People with concerns about their privacy who don't want to talk over the phone will choose chatting online. After all, video calls are not for everybody.
If you genuinely enjoy chatting and socializing, have an upbeat engaging personality, this is the way to go. Companies are looking for optimistic, fun employees with highly developed empathy to help customers.
Online customer support mostly doesn't require having higher education so it is a predominantly low-skilled workers market.
However, you should have a good command of English, at native-level, good grammar, punctuation, and spelling. Fast typing and office skills are good to have, but mostly not necessary.
Basically anyone who has a phone, a computer, access to fast internet service, and good work ethics to successfully work from home, can start working online as a chat agent.
How "Paid to Chat" Online Jobs work?
You may be hired as a full-time, regular employee or as an individual working part-time.
You can choose — set your work schedule, how many hours, what time of day, according to your needs and availability.
The hiring process is similar to the traditional one.
First, a company posts a job opening online. You can find these on the company's own website or different job portals. You need to register, complete your profile, submit your CV, and maybe a photo for identification which proves that you are over 18. The registration is always easy and fast to complete. Usually, it is free of charge.
Read the requirements for different jobs very carefully, and then apply. The company may conduct an online interview via Skype. If you are selected to go to the next round, the company may test your skills. Then, they do a background check on you, check your social media accounts, references, or even conduct drug testing.
Sometimes the company's selection process may take months, but, also it can happen that you may start working from home the same day.
When you are hired, you will sign paperwork and receive the organization's employee handbook. Just like in a real-world scenario.
Your pay may vary depending on the position, the number of hours you put in, and the type of company you will work for.
Where to find online chat jobs?
If you have a particular company in mind, you can contact them directly. Check out their website to see if there are any openings available. Also, you can use the services of many job platforms with many openings posted — by companies, individual clients, and workers themselves.
Apple. Become an Apple At Home Advisor. The company provides training on their products and customer service etiquette. Apple offers paid time off, product discounts, and free career development resources. You can work part-time and full-time. Because there are so many perks offered by Apple, expect a lot of competition when trying to land this job. Also, these jobs don't come by often, so act fast.
Amazon. Be a Customer Service Associate. The company pays well and you stand a chance to earn a permanent position.
Best Buy. This electronics giant hires customer service agents. Provide help with completing orders or even describing product specifications.
Fiverr. On Fiverr, you can post a job ad for free. Sign up, create a profile highlighting your skills and experience. They connect you with companies and let you negotiate the price, schedule, and works. They manage payment between you and the client.
FlexJobs. It costs $14.95 per month to use FlexJobs, but it does offer extensive resources like resume reviews and video introductions.
Freelancer. Here you open a profile and can submit bids to potential clients. If your bid is accepted, you can start working and be paid in the end. There are different paid membership levels.
Upwork. It is free of charge. You create a profile and they highlight appropriate jobs and e-mail you when new openings are available. They manage payment for a fee starting at 20%.
SimplyHired. A job portal connecting employers and employees. Easy to navigate, plenty of job posts in different categories.
Asurion. This is a global technology solutions company. You will help people solve their tech problems. They offer positions like technical sales representative, instore repair expert, customer service delivery expert, tech expert, an accountant, and many more. Asurion offers great health benefits, a 401(k) savings plan, flexible work schedules, a wellbeing program, a comprehensive financial education program to help prepare you for an emergency, and successful retirement. Sounds awesome, right?
JustAnswer. They employ verified experts to answer questions online. If you are a verified doctor, a nurse, a computer technical, a vet, an attorney, etc. you can get paid to help others by sharing your expertise online. You always get to choose which questions you answer. Note that they will do a background check after you apply.
LiveWorld. They offer customer support to businesses. If you get hired, you will enjoy very attractive perks like health insurance benefits, 401(k) and stock options, online colleague community, and more. Through their Military Veteran Support Program, they encourage Veterans to apply. Check their website for openings (About Us section).
Chatoperatorjobs. This is an adult fantasy dating site. You have to be a female, over 23, with good grammar knowledge, willing to answer a minimum of 75 messages a week. Your privacy is protected — log in to the web portal and reply to adult messages, safely and anonymously.
Chat Recruit. A UK based company offering chat jobs to women only. They specialize in online entertainment services and provide jobs for content creators, phone chat hosts, webcam models, and psychic hosts. They promise flexible working hours, fast earnings, and a safe and private working environment.
The Chat Shop. They offer businesses AI Chat, Human Chat, or a Hybrid service. Chat agents receive up to 100 hours of paid training. They train you using a dedicated in-house recruitment team and provide you with extensive training on live chat best practices. They are constantly adding people to their team, so check out their Recruitment site for available job openings.
Flirtbucks. Make Money While You Mingle — Become a Chat Hostess! You have to be at least 18, be fluent in English, and have moderate typing skills.
Lonely individuals. People who travel for business can become quite lonely. They are separated from their families, alone in hotel rooms with no one to just talk to. You can be their online friend or a confidante, as you wish.
PremiumChat. Get paid to chat per minute. Answer clients' advice-seeking questions as a consultant, coach, expert, tech support agent, etc. You can set your own per-minute fee or flat rates. There are no set up costs or fees. You can start chatting (and earning money) right away.
Related posts: Fiverr Review: A Versatile Platform for Freelance Gigs, Premium Chat – The Unbeatable Best Tool for Getting Paid to Chat
How to get paid for chatting to strangers?
Usually by check, PayPal, or direct bank payments.
Different job websites that find work for you, deal with billing the client, and when you receive your payment.
In some cases, a company may pay you in points, not actual money, which can be redeemed later to buy the company's products.
With Flirtbucks you can earn up to 15 cents per minute for a text chat. If you want, you can video chat for up to 50 cents per minute.
With Chat Recruit you can earn up to $2 per minute every time you chat.
JustAnswer will pay you a certain percentage of the total accepted answers. For instance, you can get between $5 and $30 for every accepted answer.
You can be offered to earn money or a percentage of generated income by referrals. You are encouraged to refer to your friends or clients.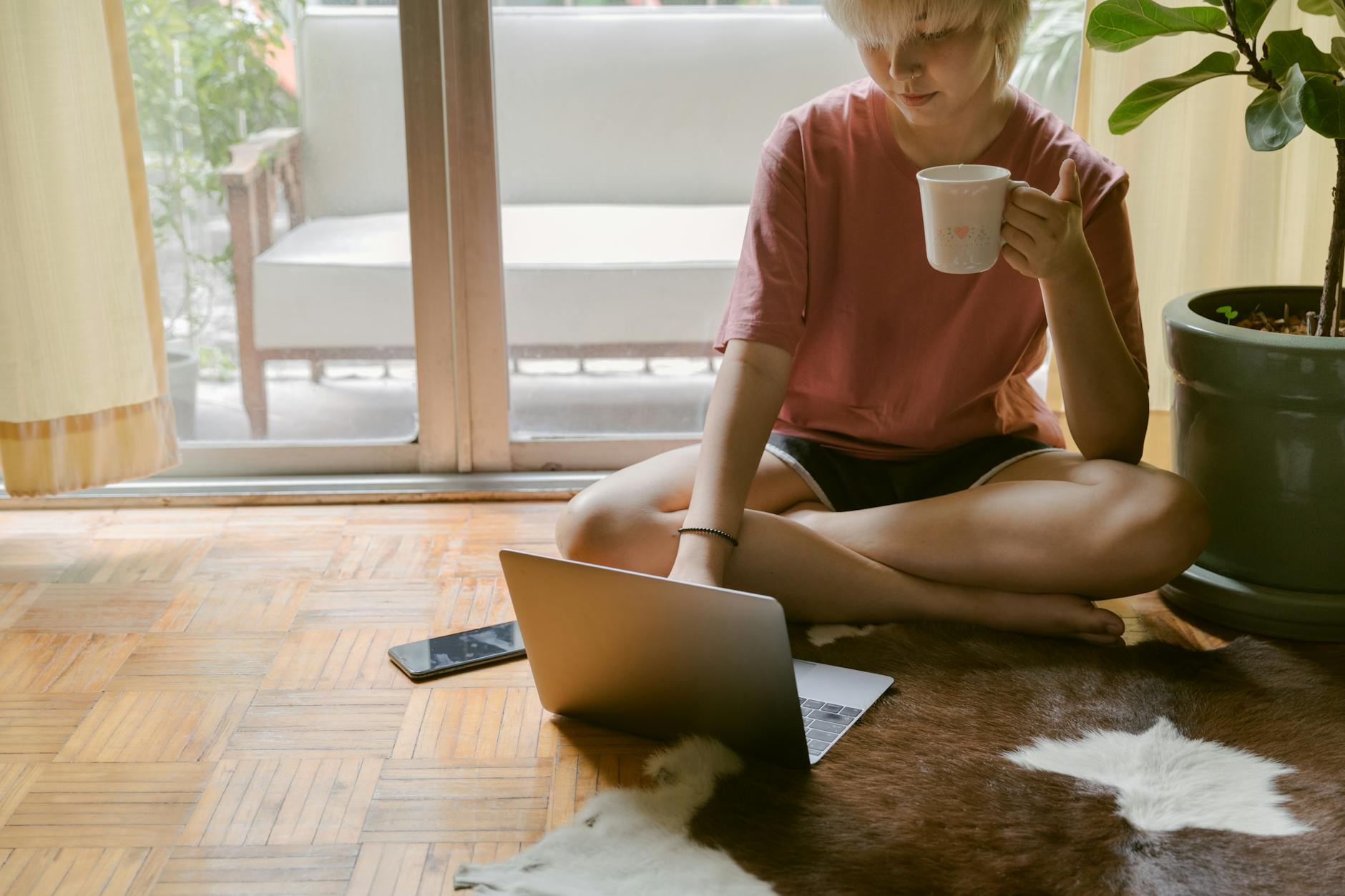 Pros
Work from the comfort of your home. Or a local café. Great for travelers.
Ideal job for introverts.
No commute. You save time and your nerves.
You can choose the type of employment — part-time, full-time, holidays only, etc.
Flexible hours. You can choose your own work schedule, e.g. work only in the evenings, weekends. Choose how long you will work if only a few hours a day.
No boss. Equals no stress. No deadlines.
Chatting is less stressful than talking over the phone. When you work as a customer support agent, dealing with angry complaints is easier and more civil via chat.
Protected privacy. Your identity remains concealed. There is no talking over the phone.
Accept or decline chat requests. If you don't like a client or the topic, you may turn them down. You can close a chat session at any time for any reason.
Can be fun. Chatting and flirting can be a fun distraction for bored housewives or a learning possibility for actors. It doesn't have to feel like — work, you know?
Employers don't encourage you to do anything outside your comfort zone or to be somebody you are not.
No need for a quiet workplace. Most online jobs require a quiet home office with no distractions. You can chat online with screaming kids and barking dogs in the background and no one will know.
No need for expensive business clothes, a fashionable haircut, or make-up.
Companies offer benefits. Some employers offer health insurance, retirement plan, paid company training.
Companies have become open to the global market. The chat option makes them easily available and connects them with new clients.
Workers are more productive at working online, from home, according to many newly conducted studies.
Cons
You are a part of an informal economy. Workers are mostly unregistered.
Low pay, no overtime pay, no paid time off.
Constant availability. If a company offers 24/7 service, you will have to adapt.
Work on weekends, holidays.
No benefits, no retirement plan.
You are responsible for doing your own taxes.
You may get paid in redeemable points, not real money.
You are not reimbursed for internet service or equipment used.
The hiring process can take a long time. There can be a lot of competition.
The company may stipulate finishing additional training.
Some jobs require fast typing (they will test you), computer skills, office work-related experience, and some kind of expertise.
Stressful for extroverts because you are socially isolated. You are home alone with no co-workers to gossip with and about.
Stressful because to stay productive you must have good work ethics and great self-discipline.
Jobs based in the US, depending on the job ad.
Master English at a native level.
Good grammar, spelling, and punctuation knowledge.
No chances for career advancement.
Scams — find a reliable job website and apply it to reliable companies. Check them online. Possible are problems with payment, breach of privacy, phishing scams.
Do
Check out the company's credibility.
Read job descriptions carefully before applying.
Read through the company's Frequently Asked Questions before applying.
Online chatting is a real-time conversation. You should free up your schedule before you commit yourself to this kind of stay at homework.
Follow the company rules and guidelines.
Follow Internet rules – chatiquette.
Buy an ergonomic chair.
Work on your skills, constantly.
Take a typing test. You can do it online here. It's fun and educational.
Don't
Don't break company rules.
Don't avoid people or hog the conversation.
Don't be rude, especially don't harass.
Don't give out false information. Focus on successfully helping customers.
Don't spill your coffee over your laptop (like I just did).
Conclusion
Time is money — they say. Getting a job as customer support or a chat agent means exactly that — getting paid for your time. Don't waste your time. The more you chat, the more you earn. When you spend all day on your phone, why not get paid, right?
This is not a new kind of job but is increasingly becoming extremely popular among workers and hiring companies, both. Companies can cut costs, increase productivity, and manage their image in social media.
With the advancements in IT and other technologies, it has become incredibly easy for employees, too, to bring your work home. Who doesn't like working in your pajamas, setting your own hours, and simply chatting from your bed?
Nowadays, there are plenty of job portals that mediate between companies and workers with job ads listed in many categories. You can witness the advancements of the whole online support industry for yourself at conventions like this.
I hope you found this guide useful and inspiring.
Check out related work-from-home post: 17 Easy Online Jobs – Short Beginner's Guide to Successful Working from Home